The architecture of information:
The YouTube team, writing in its official blog:
Today [May 7], we're introducing a new feature that gives you access to YouTube TV from within the YouTube app, making it easier to enjoy all the content you love. Existing members can easily access YouTube TV by clicking on "Go to YouTube TV" in the main YouTube app. This update will be available to all YouTube TV members on Roku over the next few days, and we will expand to as many devices as we can over time.
YouTube TV is a streaming video service that provides access to live programs from big networks. It's called 'YouTube,' but users access (and pay for) it separately from YouTube. On Roku devices, they do so through a dedicated YouTube TV app.
Until recently, that is. As the snippet above suggests, YouTube TV users on Roku devices now access the service through a primary navigation option within the main YouTube app.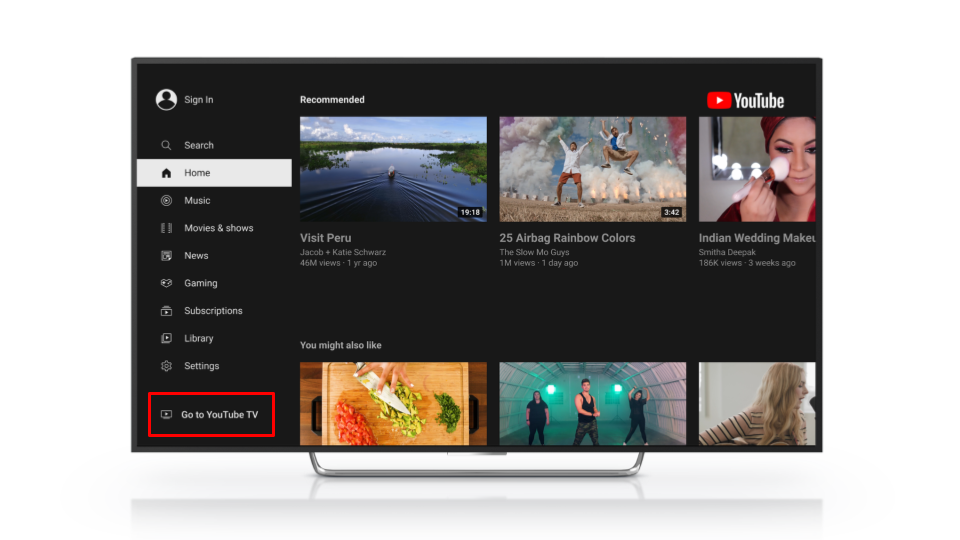 This is a significant change to YouTube's information architecture. Users previously understood YouTube TV as a separate app, but now they must think of it as a feature of another (albeit related) app.
Despite the announcement's cheerful tone, this change wasn't occasioned by intentional improvements to either app's UX. Instead, it's the result of a negotiation breakdown.
Long story short: Roku's distribution agreement came up for renewal, and YouTube demanded new terms. As so often happens in such situations, both companies are appealing to their customers to pressure the other side. More details here.
Among the points of dispute are changes to Roku's hardware (so it can display higher quality videos) and changes to the system's search capabilities. In other words, it's at least in part a struggle for control over the system's UX.
IA is both a point of contention and a negotiating tactic. Findability is a strategic concern for both sides. And folding YouTube TV into the YouTube app — which Roku is unlikely to pull — is "the nuclear option".
Designers and stakeholders tend to downplay the importance of information architecture. They think of it as mere sitemaps and wireframes. The Roku/YouTube scuffle is a reminder that IA is often where organizations hash out strategic concerns.